Introduction
TikTok has taken the world by storm with its short-form videos and creative content. While TikTok provides a captivating browsing experience, it doesn't offer a built-in option to download videos. However, with the TikTok downloader on OnlineVideoConvert.net, you can effortlessly save TikTok videos for offline viewing. In this article, we will guide you on how to use the TikTok downloader and introduce other related downloaders available on OnlineVideoConvert.net.
How to Use the TikTok Downloader on OnlineVideoConvert.net
Visit OnlineVideoConvert.net: Open your web browser and go to www.onlinevideoconvert.net.
Find the TikTok Downloader: Look for the TikTok downloader section on the website or access it through the main menu.
Locate the TikTok Video: Open the TikTok app or website and search for the video you want to download.
Copy the TikTok Video URL: Tap on the "Share" button on the TikTok video and select "Copy Link" to copy the video URL.
Paste the URL into the TikTok Downloader: Return to the TikTok downloader on OnlineVideoConvert.net and find the input field for the video URL. Right-click and paste the TikTok video URL you copied.
Select Download Options: Choose the preferred format and quality for the video from the available options.
Initiate the Download: Click the "Convert" or "Download" button to start the conversion and download process.
Download the TikTok Video: Once the conversion is complete, a download button or link will be provided. Click on it to save the TikTok video to your device.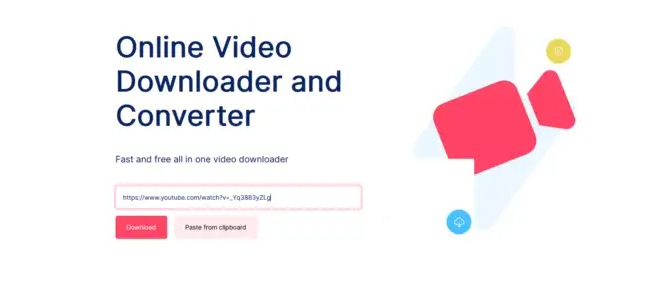 Other Related Downloaders
OnlineVideoConvert.net offers various downloaders for different platforms:
Vimeo Downloader: Download videos from Vimeo, a popular video-sharing platform for creators and filmmakers.
Capcut Downloader: Save videos from Capcut, a powerful video editing app for creating and sharing unique content.
Dailymotion Downloader: Download videos from Dailymotion, a video-sharing platform with a diverse range of content.
Bitchute Downloader: Save videos from Bitchute, a decentralized video-sharing platform focused on freedom of speech.
Why Use the TikTok Downloader?
There are several reasons to use the TikTok downloader on OnlineVideoConvert.net:
Offline Access: Download TikTok videos and enjoy them offline whenever and wherever you want, even without an internet connection.
Share and Repurpose Content: Save TikTok videos to your device and share them with friends, family, or on other social media platforms. You can also repurpose the content for your own creative projects.
Preserve Favorite Videos: By downloading TikTok videos, you can save your favorite content and revisit it anytime, even if the original video is deleted or no longer available on TikTok.
Frequently Asked Questions (FAQs)
Q1: Where can I download TikTok videos?
A1: You can download TikTok videos using the TikTok downloader on www.onlinevideoconvert.net. Simply copy the TikTok video URL and paste it into the TikTok downloader to initiate the download.
Q2: Can I download TikTok videos with a watermark?
A2: Yes, the TikTok downloader on OnlineVideoConvert.net allows you to download TikTok videos with or without the watermark, depending on your preference.
Conclusion
The TikTok downloader on OnlineVideoConvert.net provides a convenient solution for saving TikTok videos and enjoying them offline. With easy-to-follow steps and a range of related downloaders for platforms like Vimeo, Capcut, Dailymotion, and Bitchute, OnlineVideoConvert.net offers a comprehensive video downloading experience. Start downloading your favorite TikTok videos today and unlock the freedom to watch and share them anytime, anywhere.